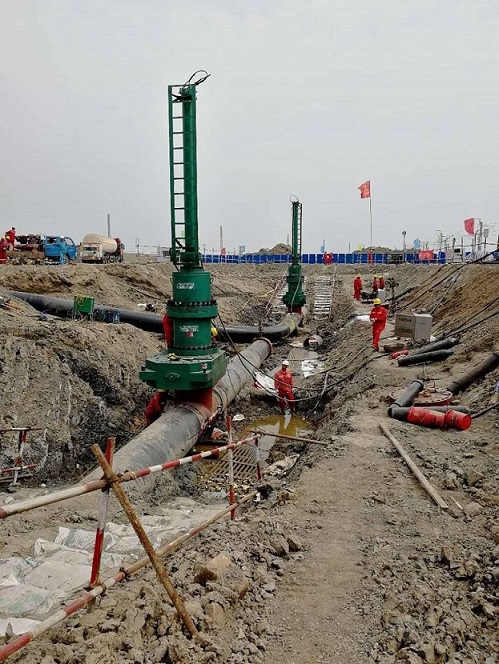 Anqing Great Wall Pipeline Co., Ltd provide one-stop solution for Hot Tapping, Line stops and Pipeline Repair & Maintenance under pressure for Oil, Natural Gas, Steam and Water Lines.
Over years, we have accumulated rich experience, advanced pipeline technology for the different pipeline in different circumstance to provide customers with the most favorable products .
Our client's business covers oil, gas and petrochemical industry, power plants, hydropower engineerings,civil water supply industry and etc.
Hot Tapping and Line Stops is one of the technical methods used for isolating a section of pipeline for repairs and additions without interruption of service .
With the technique of isolating a section of pipeline without interruption of service,
we can avoid the problems such as pressure reduce, removing the content inside the pipe, fire using and etc
It can prevent the danger during work, improve safety, repair can be finished quickly,saving money considerably
The task can be done while the temperature of medium in pipeline range from 20℃ to 80℃, in special situation, ranging from -20℃ to 250℃ and the operation pressure not more than 100bar
The technique of isolating a section pipeline is applied in gas network, urban gas pipe, oil pipe, water pipe network .
It can be used for branch pipe installation, subsitution of long-distance damaged pipeline, valve restoration and etc .
The range of our products including Hot Tapping Machine, Plugging Machine, Completion Machine, Pipe Cutting Machine,Sandwich Valve,Stopple Fittiing, Plugging Head, Sealing Elements, Split Sleeve Repair Clamps, Type B Sleeves and etc.
Our products are exported to many countries including USA, UK, Peru, Chile, Indonesia, Tailand and etc .
View More